Alma Negra Costa Rica
Alma Negra Costa Rica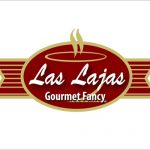 Alma Negra
Las Lajas Estate, Costa Rica

Taste:   Sweet/Candy Cherry and strawberry, plum, cacao. Outspoken acidity. Great with all brew methods.
Processing: Natural
Altitude: 1450 masl
Varietal: Caturra & Catuai
Relationship: Direct trade program, The Coffee Quest
Price: €9,00 per 250gr
This multi generational farm is currently owned by Oscar Chacón and his wife Francisca. In 2006 they built a mill on their farm as a way to protect themselves from falling coffee prices. With the creation of the micro-mill, they were able to shift their production from volume based to quality based and are now a regional leader in experimental processing techniques, and this natural is a great example of this. With a very multidimensional and complex cup qualities, it has a unique character for each brew style and each temperature. Thoroughly enjoyable no matter what. One of my favorites in my selection.
Las Lajas also has an organic production as well. Care for the environment is just as important as the taste.
Something is wrong.

Instagram token error.