Alongsi Lot 2 Cameroon
Alongsi Lot 2 Cameroon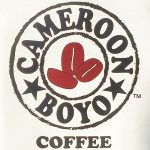 The Cameroon Boyo
Alongsi Estate Lot 2

Taste:   Sweet Cherry, brown sugar, oaky
Processing: Natural
Altitude: 1600 masl
Varietal: Red Typica
Relationship: Friend
Price: €9,00 per 250gr
Matti, who is the director of Cameroon Boyo is the owner of the Alongsi Estate. Matti has had a vision to change the way the coffee was cultivated in Cameroon and has been a great Cameroon Coffee Ambassador.
Matti created Cameroon Boyo in order to help small farmers build the infrastructure, relationships, and quality controls. This leads to economic empowerment for people who traditionally were at the mercy of the commodities trade.

At the Alongsi estate, this former engineer can implement changes and experiment with processes for a direct result in the overall quality of the cup. The findings are then shared with the rest of the producers in the Cameroon Boyo project, thus elevating the quality for everyone involved.
Cannot get other user media. API shut down by Instagram. Sorry. Display only your media.
16
R